Ladies Get It Done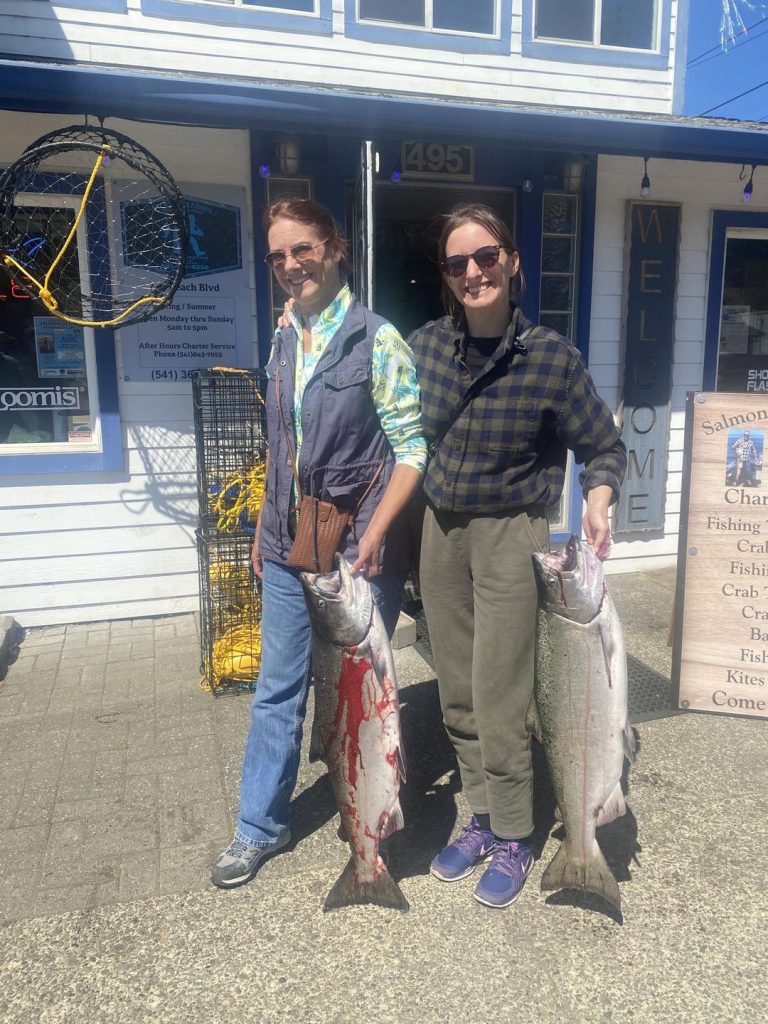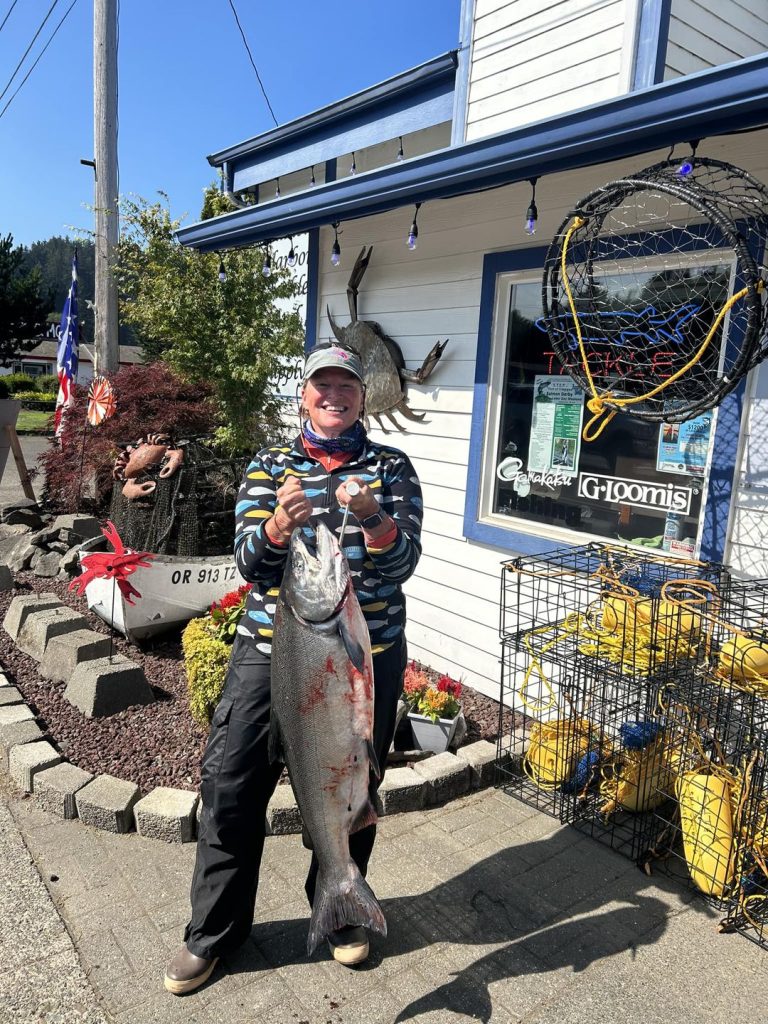 With the GRWB STEP Derby just 10 days away these ladies show us there are salmon in the lower river and they can catch em'. Clair & Chris, Makena, and Lex with their salmon from 18 to 25 pounds.
Reminder … The ocean opens to Chinook and non-selective Coho salmon harvest Labor Day weekend. Be sure to check ODFW regulations for updates.
Photo by Salmon Harbor Tackle.