The 30th Annual Gardiner, Reedsport, Winchester Bay Salmon Derby will be held on Saturday, Sunday and Monday, September 2nd, 3rd and 4th.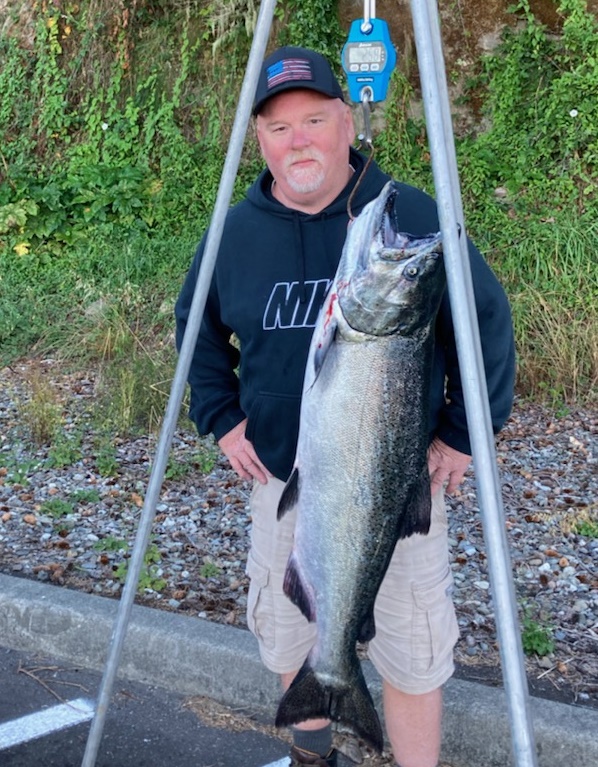 Ron Van Epps; 2022 Derby Winner 25.8-pound Chinook.
Derby Prizes …
Largest Salmon of the Derby … $500.00
Largest Salmon of the Day … $150.00
Smallest Legal Salmon of the Derby … $150.00
Mystery Weight of the Winning Salmon … $150.00
Three Blue Ticket Drawings … $100.00 each
One Boat Ticket Drawing … $100.00
RAFFLE DRAWINGS:
*Guided Fishing Trips * Fishing Gear *Outdoor Recreation Gear
* Gift Certificates * & Lots More
*NEW THIS YEAR*
Additional Raffle … 2020 Yamaha 9.9 HP, 4-stroke outboard motor, like new condition, electric start, power tilt. Tickets $20.00 each, only 300 will be sold.
Largest Coho Salmon of the Derby: $300.00
Note … The ocean will reopen to angling for Chinook Salmon on September 1st. (One wild Chinook per day.) Harvest of Wild and Fin-Clipped Coho Salmon also opens the 1st in the ocean. Only fin clipped Coho can be harvested in the Umpqua River.
---
Entry Fee … $20.00 per person
Boat Entry Fee (3 or more anglers) … $50.00
Derby Hours: Dawn to 6:00 pm Saturday and Sunday. Dawn to Noon Monday
Weigh in stations at the East Winchester Bay Boat Ramp and the Rainbow Plazza Boat Ramp in Old Town Reedsport
---
Awards Ceremony and Raffle Drawings: Monday September 4th at 1:30 PM at the Blue Box Seafood Company in Winchester Bay.
Winners need not be present to win. Cash prize checks will be mailed. Be sure to fill out all contact information on the derby registration ticket. Raffle prize winners, not present, must make arrangements to have their prizes picked up. We do not ship raffle prizes.
Derby registration forms can be purchased at the GRWB STEP office at 1877 Winchester Ave., Reedsport: Reedsport Ace Hardware, and Snowy River Mercantile (across from the High School). In Winchester Bay registrations forms are available at Salmon Harbor Tackle and the Stockade Market.
Registration is also available at the boat ramp weigh in stations each morning of the derby.
For more information: call 1.541.662.5505; or email us at grwbstep@gmail.com
---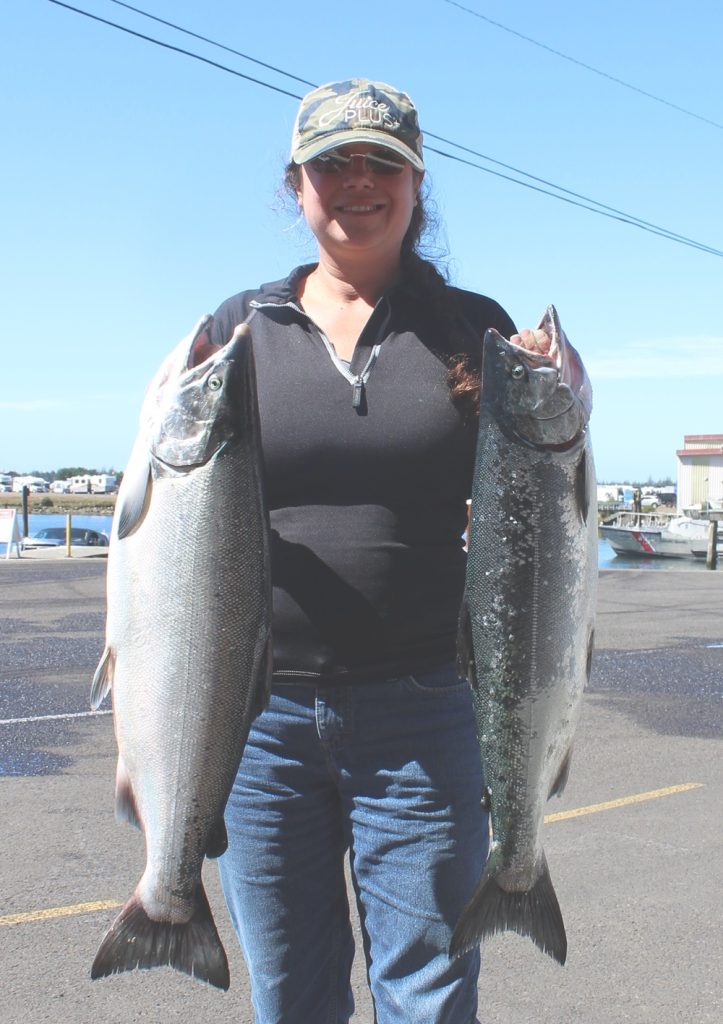 Jolionna Leach with two beautiful ocean caught Coho salmon caught out of Winchester Bay. (Note: the ocean was open to harvesting wild Coho during the Labor Day weekend)
---
Zackery Akins, shown here with his sister, took home the $150.00 prize for the smallest legal salmon of the derby. 1.6 pounds. The entire Akins family limited out on Coho in the ocean.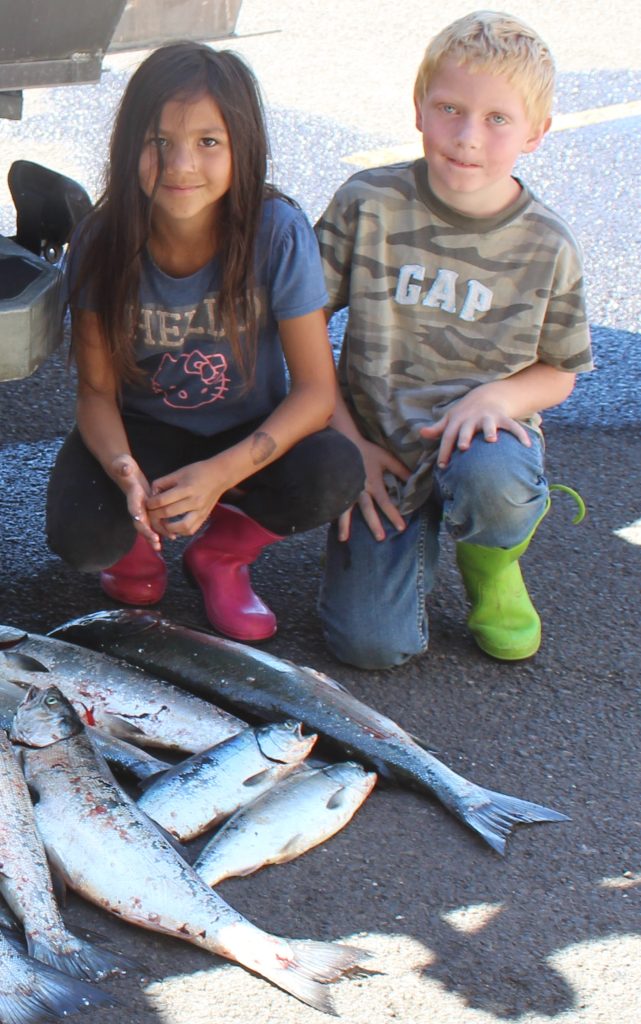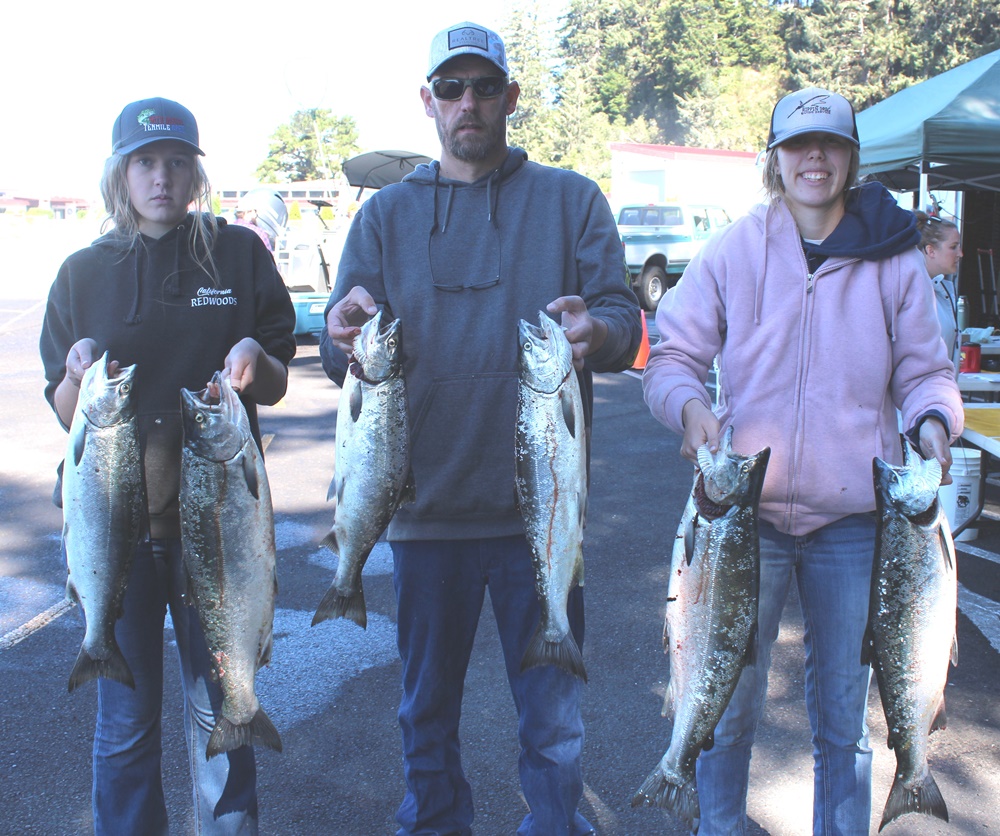 Nichole and Tori, with Dad, show their Coho catch.

The Blue Box Fish Company Cafe will again host the awards presentation and raffle drawings. Enjoy great food and beverages during the presentation. Prizes include sporting goods, guided fishing trips, gift certificates, and lots of merchandise from local businesses.
---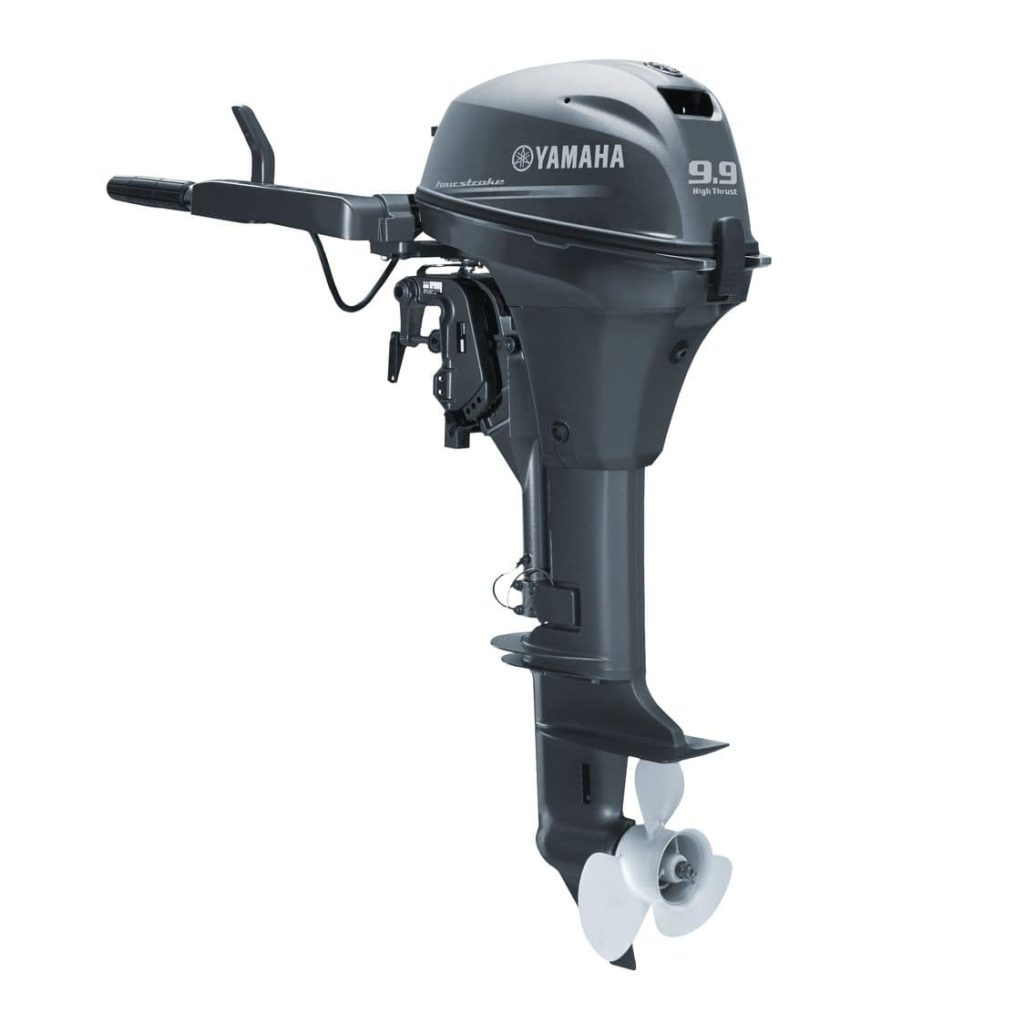 Be sure to purchase your raffle tickets for the 2020 Yamaha 9.9 hp outboard motor. Electric start, power tilt, tiller steering and controls. This motor is in new condition. Tickets are $20.00 each and only 300 will be sold. It will be raffled off during the derby awards presentation.
---
JOIN YOUR LOCAL STEP ORANIZATION, MAKE A DIFFERENCE!