March 30th, Class of 2023 Fry Update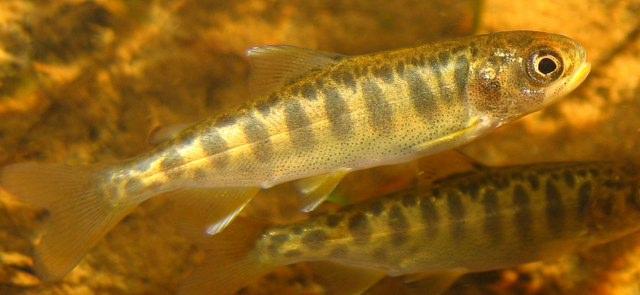 Our Class of 2023 Juvenile Chinook Salmon have reached the Fry Stage and developed Parr markings. (400 per pound, 1&1/2 to 2 inches in length) These vertical lines help the young fish hide from predators in the wild. We now have approximately 100,000 Fry and experiencing very little mortality.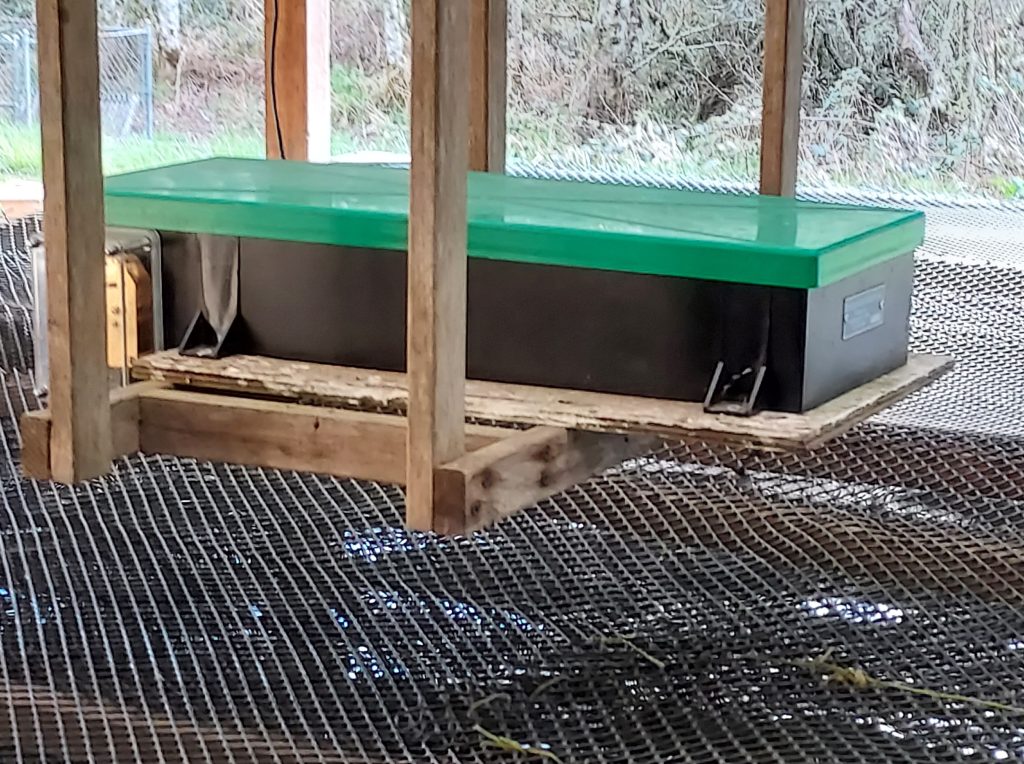 Automatic feeders are used. Food is placed inside the feeder on a slow-moving belt dropping feed into the tanks over several hours. This imprints more of a wild scenario of feeding not relating humans to being fed.
Rearing tanks are checked daily for water conditions and temperatures. They are deep cleaned weekly (or as needed) with a water vacuum.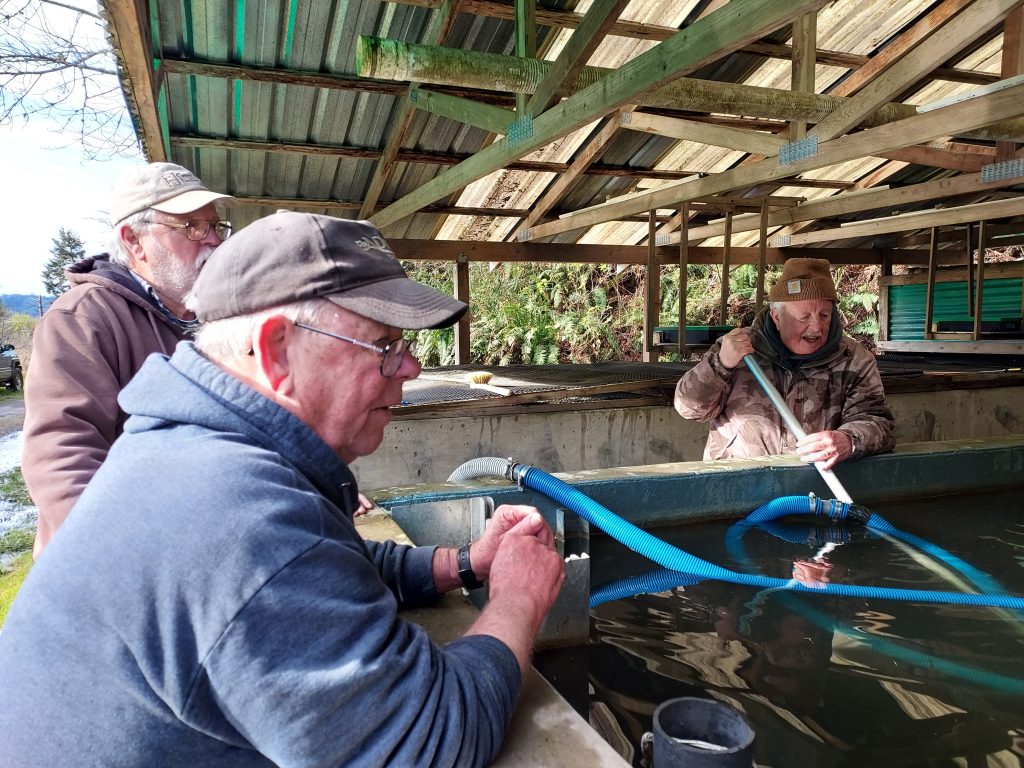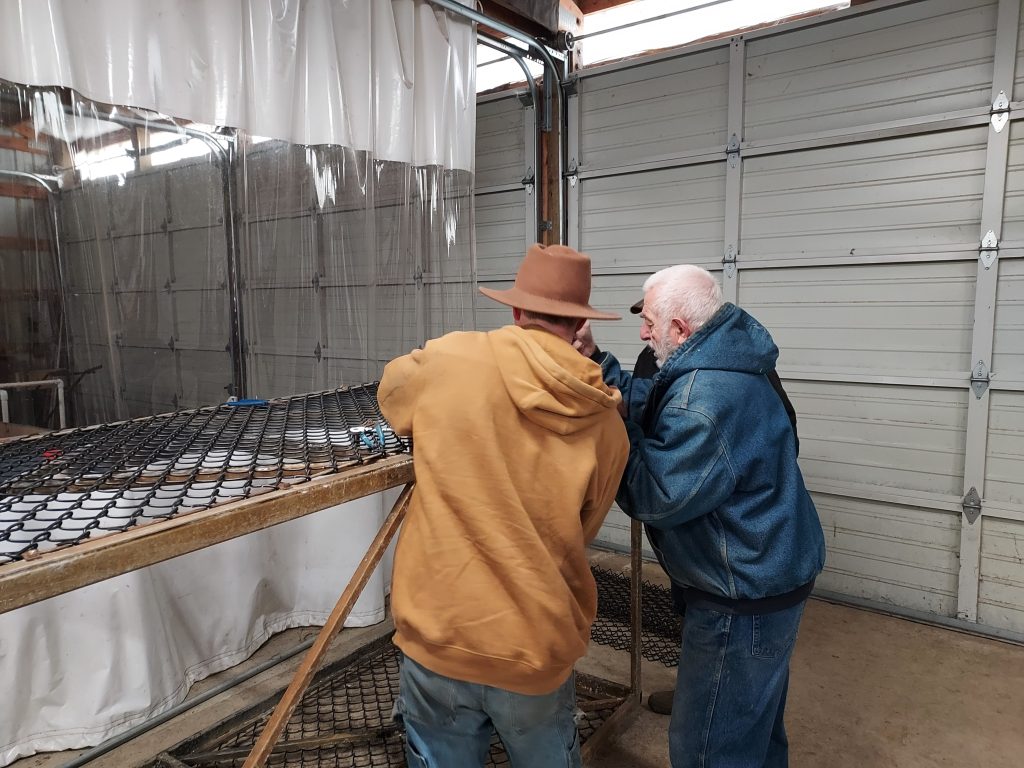 Remodeling the brood stock trap has been completed. Cyclone fence sides have been replaced and the Fyke trap door repaired. It is ready to fish this fall.
---