100,000 Fall Chinook Smolt Released in 2023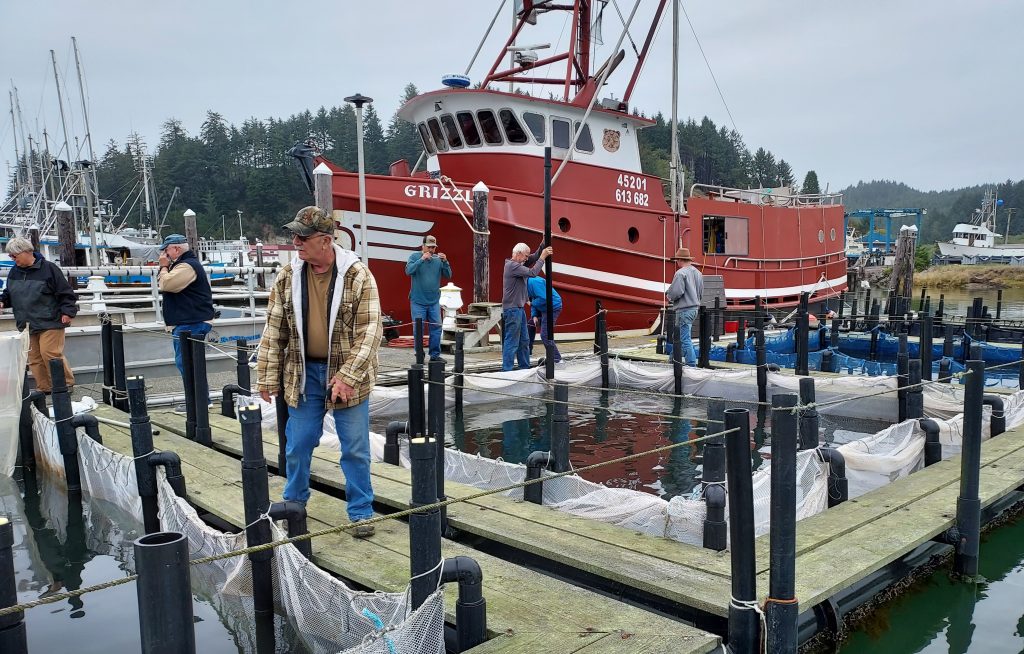 October 2nd. A dozen STEP volunteers joined in to release our remaining 60,000 Fall Chinook Smolt on Monday. Together with the 40,000 + we released in the late spring that brings our total 2023 release to ~100,000. The fish had grown from 16 per pound to 11 per pound during their 3-week acclimation stay at Winchester Bay. The better shape the fish are in at release the better their chances for returning as adults in 3 to 4 years.
To date, we have collected over 100 adult broodstock for spawning in late October. 2024 egg production looks good.